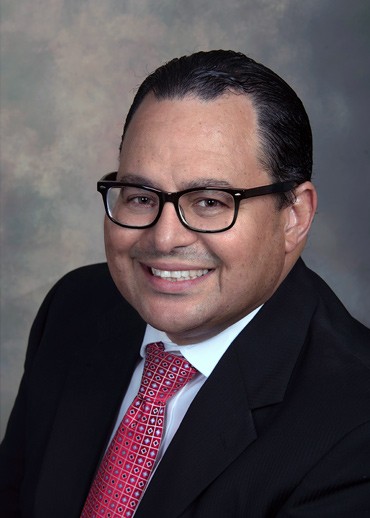 Practice Areas
General Corporate
Corporate Governance
Merger and Acquisitions
and Corporate Reorganizations
Bar Admissions
Commonwealth of Puerto Rico
U.S. District Court for the District of Puerto Rico
U.S. Court of Appeals for the First Circuit
U.S. Supreme Court
José Julián Álvarez-Maldonado
Counsel


Phone: (787) 751-8999, ext. 3086 | Email: jjam@tcm.law
José Julián Álvarez-Maldonado holds a Bachelor of Science in Business Administration, Cum Laude (1979) from Marquette University, Milwaukee, Wisconsin, a Juris Doctor (1982) from Tulane University, School of Law, New Orleans, Louisiana, a Masters of Law, with Distinction (1983) from Tulane University, School of Law, New Orleans, Louisiana and is currently a candidate for a Juridical Science Doctor (JSD) degree (2019) from Interamerican University of Puerto Rico, School of Law, San Juan, Puerto Rico.
Mr. Álvarez-Maldonado is Counsel at TCM and Member of the firm's Corporate Law Practice Group. He is a former shareholder, director and chair of the Corporate Division of Fiddler Gonzalez & Rodriguez, P.S.C.
Mr. Álvarez-Maldonado concentrates his practice in the areas of general corporate matters, mergers and acquisitions, corporate governance and corporate reorganizations. Mr. Álvarez-Maldonado participated in the drafting of the 1995 and 2009 versions of the Puerto Rico General Corporate Law. As part of his Merger and Acquisitions practice, Mr. Álvarez-Maldonado has worked in the sale and acquisition of soft drinks and bottling companies, movie theater companies, national and local chain stores, as well as dairy companies, auto-parts wholesale and retail companies and petroleum products enterprises, among others.
Mr. Álvarez-Maldonado is an Associate Professor of Law at the Inter American University of Puerto Rico where he concentrates on corporate law courses and is the author of articles published in the University of Puerto Rico Law Review and Lawyer Issue magazine. He also collaborated as a writer in the textbook "Puerto Rico Corporations Law- Analysis and Commentaries" published in 2015. He has also served as President of the Puerto Rico Membership Committee for the American Bar Association, Young Lawyers Division.
Mr. Álvarez-Maldonado was a member of the Steering Committee in charge of drafting the "Economic Incentives for the Development of Puerto Rico Act" of 2008 and the "Puerto Rico General Corporations Law" of 2009.
He was President for several years of the San Juan Advisory Board of the Salvation Army and chaired the Emergency Disaster Committee and the "Corporate Partners" program for said institution. Mr. Álvarez-Maldonado was President of the Puerto Rico Chamber of Commerce (2008-2009) where he has also served as Director, Secretary and Second Vice President, President of the Resolutions, Bylaws and Nominations Committees and President of the Council of Past Presidents (2016-2017).
Mr. Álvarez has been designated over the years as Leading Individual in Chambers & Partners' Global and Latin America publications.